PerfectGift.com
Media Kit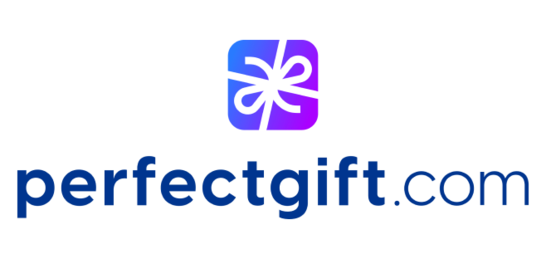 Logos & colors
The PerfectGift.com team has created a brand guidelines manual meant for use by internal teams as well as external agencies, production houses, freelancers or business partners that will produce branded materials with the PerfectGift.com brand. Please consult the guidelines manual as needed and whenever producing materials with the PerfectGift.com brand.
Screenshots, B-roll & videos that can be used for any media or press coverage.
Get hi-res images and video footage of our products, headquarters, and more.
Jason Wolfe
Jason is Founder and CEO of PerfectGift.com, the leading provider of consumer and corporate gifts.
Jason is a US-based serial entrepreneur with a 25 year background in the gifting technology and e-commerce industry. He owns the company Telos Gifting which manages a handful of products and e-commerce websites in the B2B and B2C environment, ranging from card-linked gifting, to personalized reward cards, to gifting API solutions.
A first-of-its-kind gifting platform
PerfectGift.com, a team of 100 people headquartered in Pittsburgh, PA, offers consumers and corporate clients a more meaningful way to give. Created with the goal of helping our users give and receive more intentional, safe and fast gifts. PerfectGift.com is the only product of its kind that offers textable gifts with ultimate flexibility, plus same-day shipping on gift and reward cards.
Our proprietary product, The PerfectGift gives everyone the opportunity to experience a meaningful gift in a text. It's simple: choose your desired recipient and select a gift amount. It's up to you if you want to select a brand or not. Personalize with a photo or video and message. Choose a delivery date and send! A text or email will be sent to the recipient and they choose how to use it. Either by getting an eGift, swapping for another merchant, or activating the gift to their existing Visa, Mastercard or Amex. Use the activated card at checkout, whether in person or online and a credit will be issued immediately for the amount spent.
Founder Jason Wolfe saw a void in the gifting market for a solution that gives meaningfulness to a gift card and fixes the broken market. Gift cards have not evolved much since their creation in 1994. He began creating a new way to gift in 2013 to disrupt the gift card industry.
Today, PerfectGift.com has partnered with Visa, Mastercard, Amex plus thousands of national and local brands to create the ultimate gifting experience.