Find the

perfect

gift!
To request an account, we simply ask for a few pieces of information and a dedicated Account Executive will help with your Corporate Bulk order within 3 minutes of completing this form.
We fill orders the same day for both eGift and Plastic cards.
What type of cards are you looking for?
Lastly, we would love to learn more about your company.

PerfectGift.com
Solutions
Get bulk order pricing on popular gift cards, including custom Visa & Mastercard reward cards featuring your logo.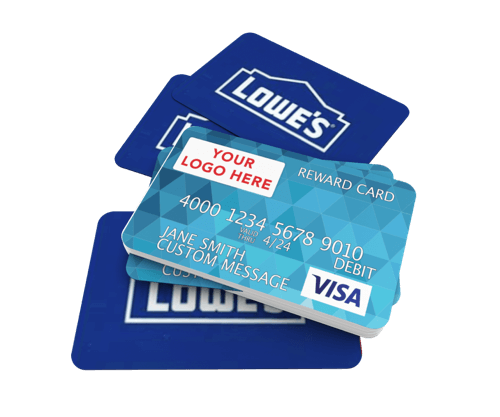 Choose the perfect way to deliver
Recipients can access the Virtual reward from their computer at home or, on the go.
Choose from dozens of predesigned greeting cards or create your own to match your branding!
An 8.5x11" trifold carrier to safely deliver your custom reward cards.
—

Ideal for your team, clients or prospects
Businesses of any size need effective solutions
Branded gifting options with your logo
Digital & physical delivery options
Volume-based pricing for bulk orders
Free access to your own ordering portal
Same-day shipping on Reward cards
400+ national gift card brands
Centralized ordering, reporting & tracking
24/7 customer service & dedicated account rep
The average nationwide response time is 3 hours 18 minutes
We respond in less than 3 minutes.
We are proud of our unconditional commitment to deliver the highest level of prompt and professional service to every customer. Our Inside & Outside sales executives possess the knowledge, enthusiasm, and care you need to help execute your incentive or reward plan.
—

Competitive pricing. exceptional service.
Unparalleled selection when it comes to bulk gift cards
Custom designs
Personalize with your logo or unique design.
UV Sanitized packaging
All outgoing packages are cleaned with a UV light.
Same day shipping
Printed and shipped same-day inside our own fulfillment facility.
Instant eGift delivery
Eco-friendly Visa Virtual Rewards are sent instantly via email.
Client testimonials
"PerfectGift.com made it extremely easy and cost effective to acquire Visa cards to support my business. You guys executed on all your commitments and the entire process couldn't have been easier for me. PerfectGift.com will definitely be the way I go from this point forward."
"America's Catch's experience with Richard and Rebecca has been great. They make the ordering process very easy and straightforward with the online system. Our cards always come in timely and orderly."
"As a small business owner, PerfectGift offers the type of quick turn arounds, reliability and professionalism I can rely on to keep things running smoothly for my own customers. From order placement to delivery, their employees deliver time and time again. Thanks PerfectGift."
Over $170 million in card load
Join over 3,900 companies who send rewards with PerfectGift.com
With 99.99% same-day, error-free digital & physical issuance and a 3 minute average response time from our sales team, it's no surprise we have a 70% repeat purchase rate from clients all over the nation.
Frequently asked questions
Where are plastic Visa gift card accepted?

Our Visa and Mastercard Prepaid Gift Cards are valid for purchase and use within the USA only. They are accepted almost everywhere that accepts Visa or Mastercard debit cards. Use these cards just like you would use a regular debit card.

Virtual eGifts are valid for use online only but can be exchanged for a plastic card to use in store! Plastic cards are valid for in-store and online use.
Where are virtual Visa gift card accepted?

Virtual eGifts are valid for use online only but can be exchanged for a plastic card to use in store! Plastic cards are valid for in-store and online use.
Do Visa gift cards expire?

Visa gift cards are valid for 7 years or until the funds have been exhausted. If there is still a remaining balance on a card after it has expired, a replacement card can be issued by contacting customer care.
Are Visa gift cards reloadable?

No. Prepaid Visa gift cards are NOT reloadable.
Are there restrictions on where I can use a Visa gift card?

Restrictions on Visa & Mastercards include but are not limited to:

Purchases outside of the United States
Money transfers
Venmo, CashApp, PayPal, etc.
ATM access
Purchase of gift cards
Excluding Amazon
Gambling online or in casinos
Dating services
Adult entertainment
Subscriptions/bill pays
Online purchases that exceed the available balance on your card