Prepaid Rewards & Incentives in bulk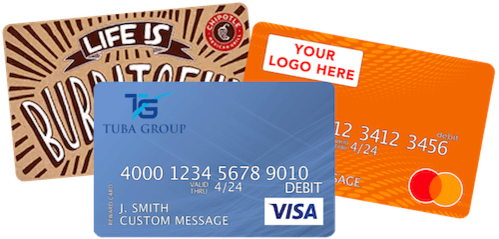 Personalized rewards for employees
Same-day shipped, any quantity
Customized matching greeting card option
Enter a few details to get your account started


Find the Perfect Gift
Add your logo to an existing greeting card or upload an edge-to-edge custom design.
All-occasion personal and business greeting cards to make a connection with your contacts during important events or holidays.
Thank you, sympathy, holidays, birthdays & more!
Add your logo to an existing carrier or upload a custom design.
This 8.5x11" Z-Fold carrier is the perfect way to deliver your reward cards with care and provide helpful tips and details to all recipients.
Client testimonials
"As a small business owner, PerfectGift offers the type of quick turn arounds, reliability and professionalism I can rely on to keep things running smoothly for my own customers. From order placement to delivery, their employees deliver time and time again. Thanks PerfectGift.com!"
"Extremely easy and cost effective to acquire Visa cards to support my business. You guys executed on all your commitments and the entire process couldn't have been easier for me. PerfectGift.com will definitely be the way I go from this point forward."
"The team was very reassuring about the gift card arriving on time. I have had four other orders (not for gift cards) that I have had to cancel because they were "delayed" and would not arrive before Christmas. In all of those cases, finding out the status of the orders was difficult. I will be happy to use perfectgift.com again in the future."
Frequently asked questions
What value can I place on a prepaid Visa or Mastercard?

Digital Visa and Mastercard may be issued from $1.00 - $1,000 / card.

• Physical Mastercard may be issued from $1.00 - $1,000 / card.

• Physical Visa may be issued from $10.00 - $1,000 / card.
How fast will I receive my Visa or Mastercard order?

Digital orders generally deliver same day.

• Plastic Visa and Mastercard may be delivered as fast as next day.

• All orders are processed prepaid.
Can I customize my Visa or Mastercard Rewards card?

Yes. Personalizing your gift and reward cards is fast and easy.

• Digital Visa and Mastercard may be personalized with a custom message.

• Physical cards may include logos, images, and custom text message. Customization is subject to usage rules.
How much does a prepaid Visa or Mastercard card cost?

The only fee is a small card purchase fee which varies by volume.

There are no activation or purchase fees for card recipients when used in the USA.
Does a Visa or Mastercard card expire?

Yes, your balance is available through the expiration date printed on the front of the card.