Custom Greeting Cards
Custom Greeting Cards
We offer two types of greeting card options; Standard and Premium.
For our standard predesigned greeting cards, the front panel artwork is customizable, while the interior and back panels are pre-designed, and along with a customizable 150-character message inside.
With premium custom cards, all four panels (front, interior front and back, and back) are fully customizable as well as a customizable message inside (up to 150 characters).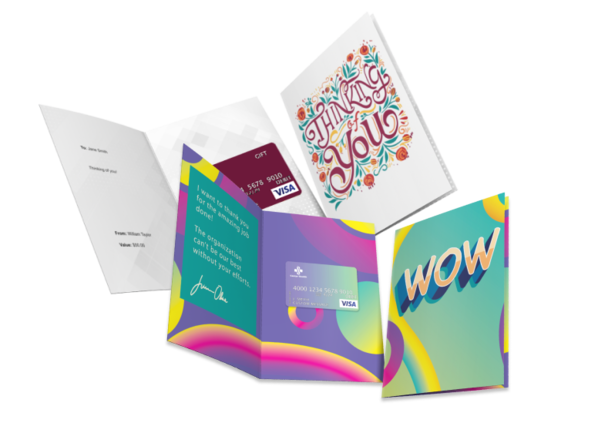 Building Your Custom Greeting Card
Design Specifications, File Formatting & Limitations

Required File Types
Original raw PSD file with layers for design

File Formatting
Files of logos must be either JPGs or PNGs

Card Limitations
All plastic cards must be same denomination and have same name and custom card message
Premium Custom Greeting Card Design Requirements
1,000+ minimum order
Standard denomination
150-char greeting card "carrier message" in interior must be the same across all greeting cards. (No personalization.)
Premium Custom Greeting Cards must be shipped bulk. Cannot have individual shipping with specific addresses for each envelope.
Premium Custom Greeting Card Design Requirements